Fire Before and After.
9/25/2022 (Permalink)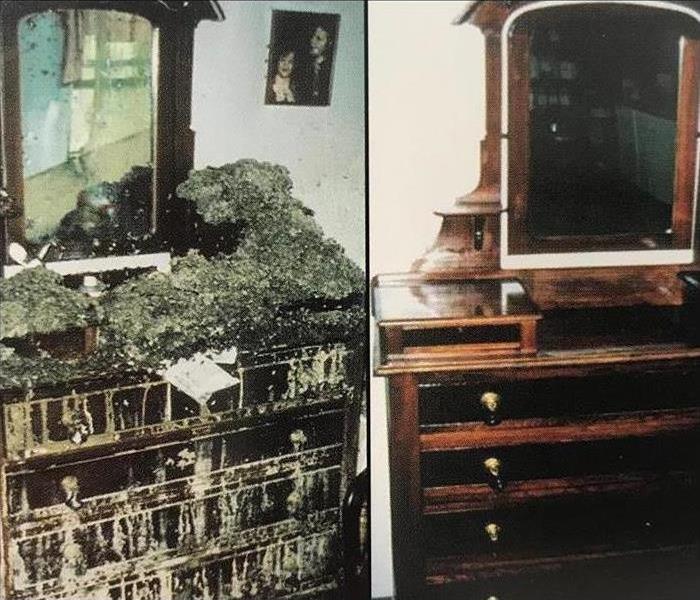 The sooner our team is called out, the better chances we have at restoring rather than replacing when it comes to damaged items.
Putting out a home fire is just the beginning. What you do thereafter can make a huge difference. The faster a restoration company can get out to help, the better are the chances they will restore more property and personal belongings versus having to replace them. And although this may depend on the extent and size of the fire, getting the fire turned off quick and having mitigation services begin immediately, makes all the difference in helping keep costs of replacement down and lessens the time of recovery. And let us not forget those items that do not have a price, like that piano that has been passed down for generations or that comfortable recliner that was a gift given to you by a loved.
SERVPRO of Beaumont/Banning understands that your home and personal items mean a lot and are priceless. As a company, we work hard and strive through our mitigation services to ensure that your home and personal property, when applicable, is restored fully to its preloss condition.
Our Fire Damage Restoration Services
Since each smoke and fire damage situation is a little different, each one requires a unique solution tailored for the specific conditions. We have the equipment, expertise, and experience to restore your fire and smoke damage. We will also treat your family with empathy and respect and your property with care.
Have Questions about Fire, Smoke, or Soot Damage? Call Us Today – 951-922-2900